Bureau of Indian Detectives & International investigators is one among the eminent Private Detective Agencies in the Country, pioneers in Investigation and counseling of dedicated, truthful and trust- worthy services for both Government Agencies/ Departments and Private  Sectors/Individuals.
As the Founder Director Sri K.V. CHURCHILL is very much patriotic to the nation, he Inaugurated the company on an Independence Day which should be celebrated along with nations joyful day every year. That is why the agency also is named with the meaning as Indian Detectives who do international Investigations.
With his 25 years of Investigation combined with administrative experience in the detective field Mr. K. V. CHURCHILL M.A. M.Ed. M.B.A., LL.B. , the Director of this agency found I D I with a motto of "IMMEDIATE SERVICE TO EVERYONE FOR A NOMINAL SUM ". He hails from a very respectable family of Thanjavur, Tamil Nadu, South India.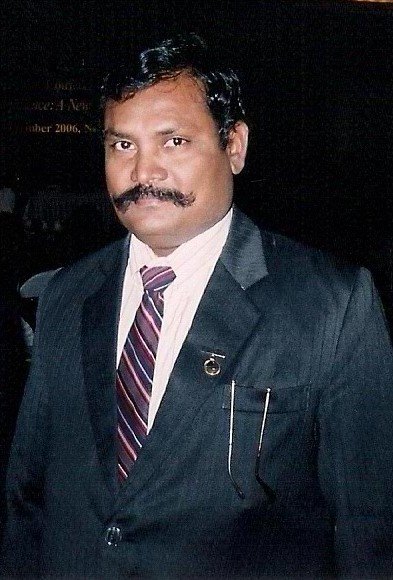 Since childhood he was very much inquisitive and investigative in mind who stood first in all competitive exams and qualified in IAS Exam also. Member of HAM (Amateur radio ) through which world wide contact can be maintained. Due to his devotion developed in this detective field he even spurned many lucrative offers from overseas also and continued to serve in this field. Based on the truthful services rendered he maintained good relation with top officials of all departments and is always trustworthy.
His humanistic approach to solve the intricate and nagging problems of individuals has endeared him to many clients and in this manner he has developed a niche for himself in this field. His method of getting into the bottom of the problems for solution can be compared with the theories as propounded by the well known World famous Psychologists like Sir Sigmond Freud and Dr. Carl Jung. Very few persons in the world are endowed with such qualities/insight and Mr. K. V. Churchill is one among such illustrious personalities.
Mr. K.V. Churchill M.A. M.Ed. M.B.A. LL.B.
A firm believer of the dictum " Work is worship " which made him to start this agency and reach a formidable position in Detective field. It requires intellect and presence of mind like the world famous fictitious character " Sherlock Homes" of Sir Arthur Conon Doyle and "Hercule Poirot" of Aagatha Christie to remain in the Detective field and he is ingrained with such razor start intellect.
He acquired the necessary post graduate level educational qualifications in vivid knowledge to suit the profession so as to deal with any sort of investigation and to counsel/guide any type of client. Through his efficient and vigorous training and guidance he formed a well experienced team of investigators and informers whom became the part and parcel of this agency. He has inculcated the legacy of " work culture " to the entire team in the organization which helped it to grow the present prestigious stature.
With an extensive Research & Development division we are undertaking development of software on various aspects of investigation with setup of Data Bank to store information in different classifications for convenient usage.
We develop public awareness among the people to overcome their problems by adopting some simple measures. For this a separate training program is being conducted at fixed schedules by well experienced retired police higher officials and famous Detectives as guest lecturers, trainers.
We organized a separate training division to train the youth to lead their life and build their future in a challenging way without getting diverted towards evil forces. These youth are trained with both self-defense techniques and investigation methods and then absorbed as part of our organization.
As this organization is designed with a motto of service to all civilians, most of the beneficiaries are private citizens. 
For so many security and confidential reasons we are unable  to disclose their identities which is a solemn and unwritten code of ethics astutely followed by our Organization .  However, we can enlist a conglomeration   of our valuable Corporate clients viz:
Nationalized Banks, Foreign Banks.
Private/Public Limited Companies,
Industries of various kinds
Public Sector undertakings.
Multinational Companies.
Insurance & Finance Companies.
Business, Professionals and Individuals.
Both State and Central Government Departments.
We have organized manpower and workforce of multifarious cadres to render maximum benefits to our valued clients. The operation net work and category is as follows :-
Director – Intelliglence & Investigations
Executive – Intelligence
Manager – Administration
Manager – Investigation
Senior Investigators
Investigators
Operators – Male/Female.
Area Investigators
Freelancers
Trainees
IDI has its own special team of Lady Detectives to deal with personal problems of womenfolk. They are exclusively utilized for such kind of cases to maintain an amicable and confidential relationship with our women clients at their homely atmosphere. This is in conformity with the age old dictum.